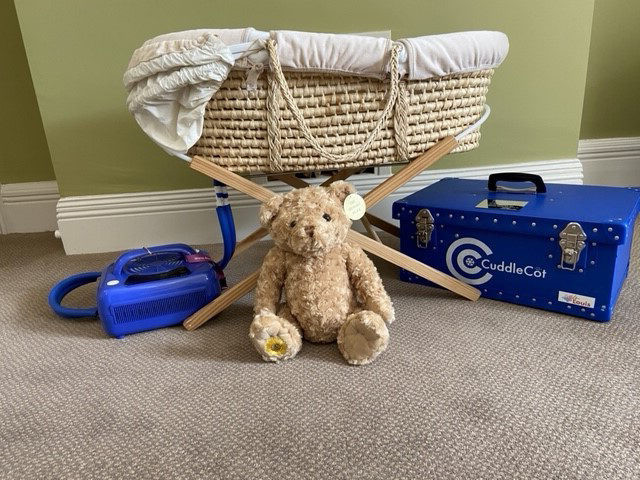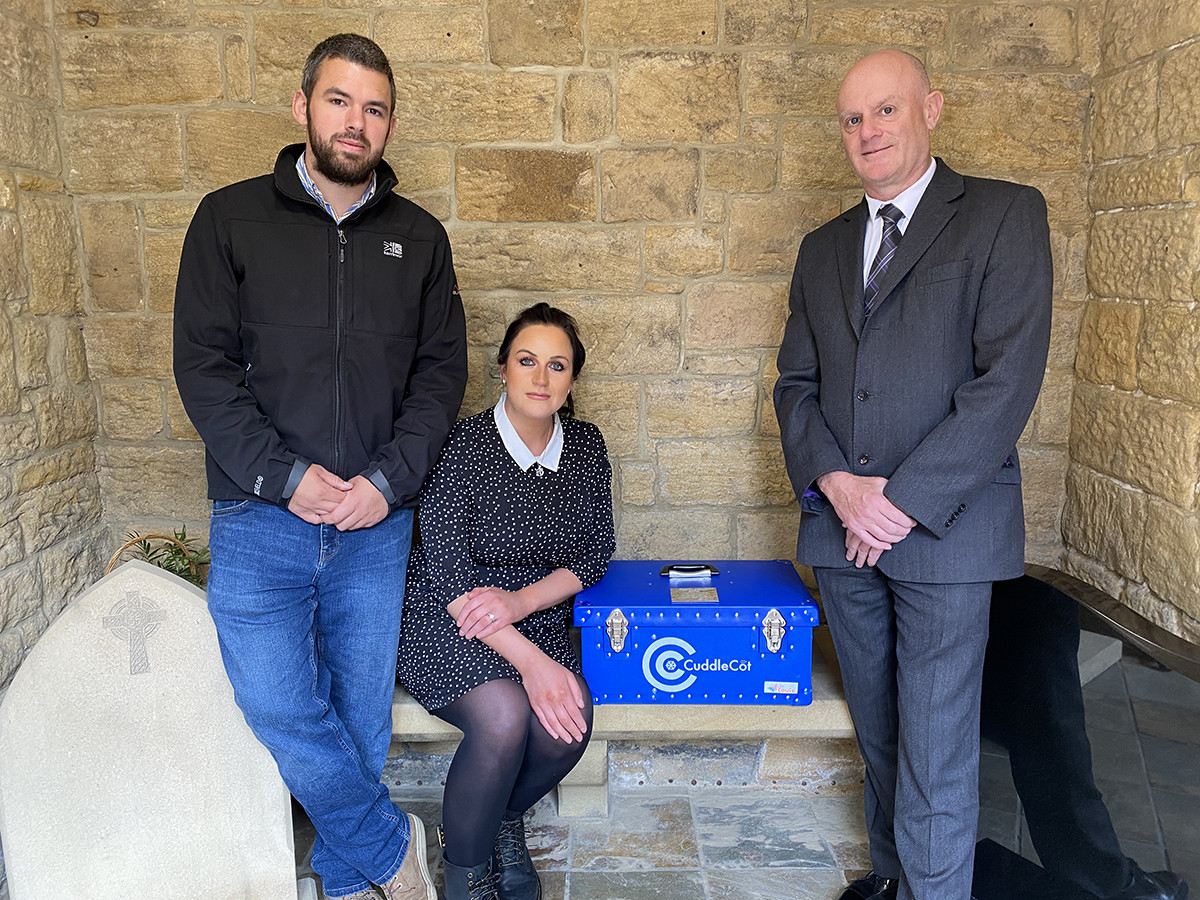 Alnwick based Natalie and Callum Laidlaw donated a cuddle cot to William Purves in memory of their son Vinnie, who was stillborn in 2021.  They wanted families in the North East to benefit from the same service they were offered which enabled them to spend valuable time with Vinne in the comfort of their own family home.
What is a Cuddle Cot?
The Cuddle Cot is a portable cooling system which can be applied to a moses basket, cot or pram to keep the baby cool so their appearance doesn't change as quickly.  Families can make memories by spending time with their baby before a funeral, introduce them to other family members, take hand and footprints or photographs without feeling rushed.
Who can use the cot?
Any family in the North East of England can use Vinnie's cot when they are facing the loss of a baby.  It's free of charge and can be used for up to 72 hours.  Similar cots are also available in Newcastle's Royal Victoria Infirmary.
How do we arrange hire?
Referrals can be made by families directly or by medical professionals supporting them, at any time day or night.  Simply call us on 01670  812117 and we can discuss your specific requirements.