What happens to your digital life when you die?
People of all ages have embraced the internet and the many new ways it allows us to communicate and share experiences with one another. It's certainly changing the way we listen to music, share pictures and move our money around. It's even changing how we remember people after they have died with as many as 22% of people likely to post their condolences online rather than send a card.*
But what happens to all this activity when someone dies? Would your family even know where to look for your online accounts and profiles? Is it possible to bypass passwords? Where to start?
Here we offer some useful pointers on what to do when someone dies. It will also show you what you can do in advance to make sure your digital legacy is managed in a way you'd like. Whether that's making sure precious photos aren't lost, that no-one forgets about your valuable bitcoin collection or letting your Facebook friends remember you via a memorial page.
In a recent study by the Digital Legacy Association** only 1 in 10 people had made plans for their social media accounts following their death. People often overlook their end of life wishes for the digital world, but the truth is they are just as important as wishes in the real world. And if managed well, can bring comfort to friends and family rather than becoming a source of distress.
*Source: CPJ Field. 'Making the Most of Life'. **Source: Digital Legacy Association.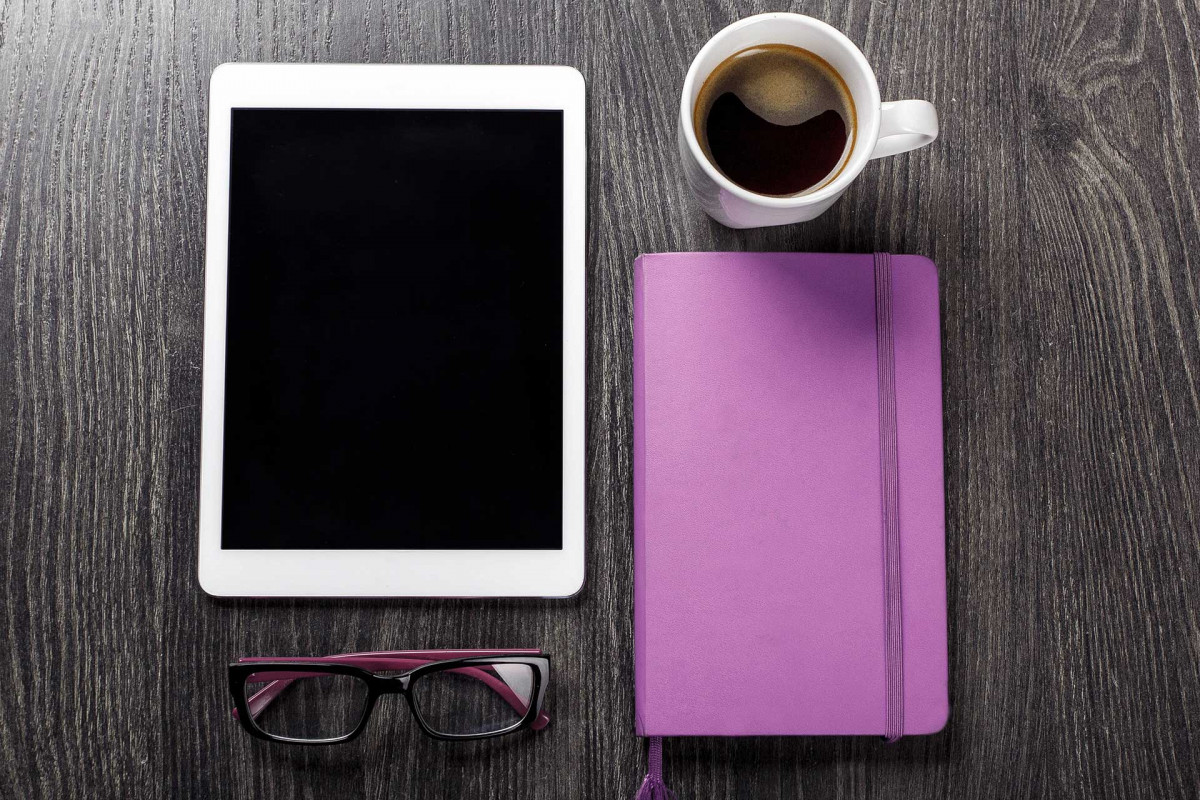 What is a digital legacy?
Most adults, teenagers and even some children have a phone, tablet or computer, sometimes all three. A person's digital legacy includes all the digital information that they leave behind following their death. This can include interactions on social media and blogs as well as digital assets such as photographs and video.
Here are some examples:
Email accounts

Online bank and credit card accounts

Facebook, Instagram, Twitter or Pinterest Account

Subscription accounts e.g. Spotify, Apple iCloud storage

Music on iTunes

Online gaming accounts e.g. Xbox and PlayStation

Online trading accounts e.g. Amazon, eBay and PayPal

Cryptocurrencies e.g. Bitcoin, Ethereum, Ripple etc

Intellectual property such as domain names, blog content, logos or ebooks.
Digital assets are generally considered to be digital media that comes with a right to use. So, for example, a collection of family photos on a cloud server would be considered a digital asset which someone could inherit, whereas music purchases from iTunes would not because iTunes only grants the buyer the rights to listen to the music for the duration of their life - the rights cannot be passed on. What next of kin or executors can and cannot do with timelines, feeds, and comments largely depends on the privacy policy or end of life policy of each online platform.
What to do when someone dies
Social Media Platforms
Facebook
When someone dies you can have their Facebook account permanently deleted or memorialised which allows family and friends to continue sharing memories on that person's timeline. When a profile is memorialised the word 'Remembering' appears next to their name. Memorialised accounts are only visible to family and friends and do not appear in search listings, or People You May Know.
Facebook also allows users to choose a Legacy Contact. This person can announce a death, post details of a funeral service, change the profile picture, accept new friend requests and download all content from the timeline.
If you haven't been nominated Legacy Contact but you'd like to create a place for people to send condolences you could consider setting up a Facebook Group.
The Facebook Help Centre: This section of Facebook gives you all the information you need to set up a legacy contact, delete an account or create a memorialized page.
How to download a copy of your Facebook Data : The Digital Legacy Association also provides useful tutorials on how to save copies of all the information someone has shared through their Facebook account.
Twitter
Twitter allows family members or those appointed Executors of an estate to request the deactivation of a Twitter account.
Instagram
Like Facebook, Instagram allows loved ones to remove an account or memorialise an account where posts shared are still visible, but do not appear in public search listings.
WhatsApp
Currently the only way to delete a WhatsApp account is via the app on the deceased person's mobile phone. For details of how to do this visit the FAQ area of the WhatsApp website.
Other online sites
Everplan, a US based digital archive specialist offers step-by-step instructions on deactivating over 230 different digital services including those above.
Email accounts
Gmail
Google treats the privacy of its users email accounts seriously and will not allow next of kin access to an account. You can request to close a gmail account, or submit a request for data from a person's account which will be considered after careful review. Google however does offer its users a pre-planning tool called Inactive Account Manager. This tool allows you to tell Google what you'd like to do with your email and data after a set period of inactivity. You can have your data deleted after 3, 6, 9 or 12 months of inactivity, or you can choose to have your data sent on to up to 10 trusted contacts.
Microsoft
When you close a Microsoft Account it deletes all other Microsoft services linked to that account such as Outlook, Skype, all files saved on OneDrive, Xbox Live data and GamerTag. Microsoft does have a Next of Kin Process Team who may be able to help you with special requests under certain circumstances, but like Google they will not give you username or password access.
Yahoo
You can request to close a Yahoo email account but again, to protect the privacy of the deceased, no requests can be made for password information. Once Yahoo are informed the account holder has passed away they delete all content in their account regardless of what precious photos or documents it may contain.
Mobile phones
Mobile phones are another area where privacy laws are enforced. So, if you need to access the contacts or photos of a deceased person's phone that is locked by a password you may have trouble. The Digital Legacy Association offer some useful advice on how to keep memories safe on a mobile phone.
Managing your digital afterlife
It's thought we each have around 27 different passwords. This would at least explain why 37% of us forget a password at least once a week, and they are our accounts. No wonder friends and family can find it a struggle to track down all a deceased person's online accounts.
1. List all your digital accounts
Use something like a Social Media Will Template or a Digital Assets Log to make a list of all the accounts and digital assets you have online. Including usernames, passwords, email addresses and telephone numbers linked to these accounts.
List all the accounts you use online from banks, to utility providers, social media accounts, email accounts, online subscriptions services etc. Don't forget logins for cloud based storage such as Dropbox and server back-ups such as Carbonite. If you own a website or blog be sure to leave access to domain names, and all copyright material including logos, animation or content.
2. Don't forget passwords to the hardware
Be sure to leave a record of PIN numbers and passwords for your mobile phone, external hard drive or computer.
3. Decide what you'd like to happen
How would you like information in these accounts to be handled in the event of your death? It's worth noting down what your wishes are
Downloaded and saved
Memorialised
Deleted or erased
Give the rights to others
4. Decide who should do this
Perhaps someone is better suited to memorialising your Facebook Account, and another to sorting and sharing your precious family photo collection? Leaving a plan of wishes makes it much easier for your family.
5. Store in a safe place
Make sure a trusted friend or family member is aware of where this information will be kept. This could be in a safe place at home or with your lawyer. Check with your bank or building society for advice on storing your security codes and passwords.
Leaving messages after you've gone
There are a growing number of ways you can choose to send messages after you've gone to friends and family. This is obviously a hugely personal decision with a great deal of thought given to the likely emotional consequences.
Terms and conditions and privacy policies are subject to change. For the most up to date advice check with the online help centre for each company.
What is the difference between Tell Us Once and Life Ledger services?
Tell Us Once is a service aimed at notifying central and local Government agencies of a death so that they can centrally update records. Not only does this process the administration of certain accounts, it reduces the mail and other correspondence generated by these agencies over time.
Life Ledger is the private alternative and notifies telecom, financial, utilities and similar providers.
Both services are free to use and speed up the process of closing accounts.
Should I ask for additional copies of the death certificate?
It is often useful to obtain additional copies of the official death certificate called a 'Certified Extract' or 'Certified Copy of An Entry' as some institutions only accept originals which they may retain. Registrars will charge a fee for these copies.
Who else should I notify?
The following organisations are not included in the Tell Us Once service and you should notify them separately.
Financial
HMRC for business tax, corporation tax or VAT related updates
Mortgage provider
Banks and building societies
Premium bond, loan or other financial organisations
Credit card, in-store cards and other loyalty programmes
Domestic
House, car, breakdown, holiday and buildings insurance providers (car insurance policies are commonly in one name so we advise you to check before driving)
Utility companies
TV licence, phone and broadband providers
Personal
Employer(s)
Education establishments if in current term
Professional associations
GP, hospital, dentist, optician and anyone else providing medical care: NHS and private provider
Charities, organisations or subscriptions the deceased made regular payments to
Libraries, children's or adult services (meals, visits etc) or other clubs
Church, synagogue, mosque, temple or other places of worship
If the deceased has a licence for firearms, please contact the local police station.
How do I ask for mail to be redirected?
The Royal Mail redirection service intercepts mail addressed to the deceased and redirects it to an address of your choice. This can be arranged on a monthly, half yearly or annual basis. The Bereavement Register is also available to stop unsolicited post being sent to the deceased's address.
What should I do about property or land owned?
If the deceased owned land or property, a different updating process is required which is typically dealt with by the executor, administrator or lawyer appointed by the deceased or next of kin. They will also deal with any Wills or Letters of Wishes with regard to the overall estate (property and belongings).