What to do when someone dies
There is no right or wrong time to talk
If someone close to you has died, or is dying, please don't feel you have to wait to call us. Arrangements can be made before – and also immediately after – death and finalised later. We are here to offer guidance and take away worry or doubt at any point. It's never too early to talk.
Planning a funeral can take time. To help you and your family approach the many decisions needed to arrange a funeral, we've put together this simple guide for 2023 funerals. Your funeral director, and the wider resource behind the scenes, are here to support you throughout.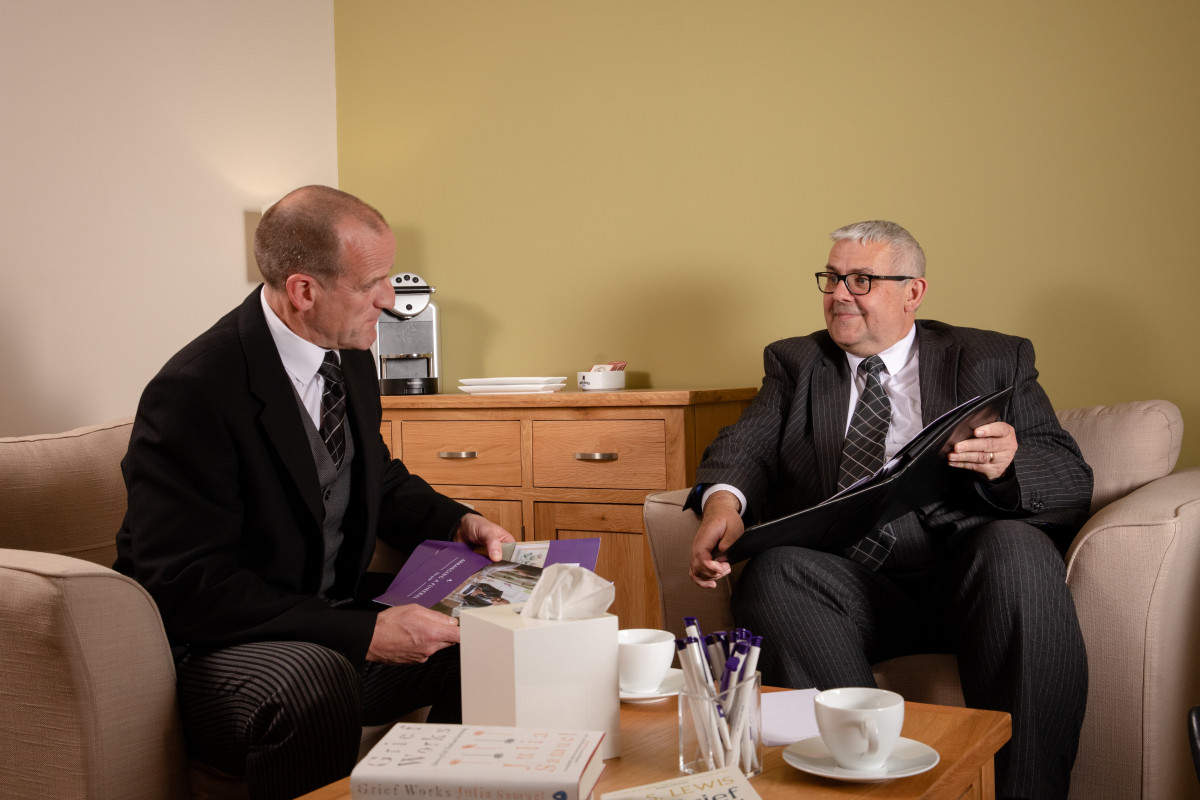 Step 1
What Happens First?
Agreeing when to bring your loved one into our care, which will require your authorisation. Registration will also be an early consideration (see step 6 below).
Step 2
Once in our care
It's at this stage we can agree if embalming is required which will need your authorisation. We can arrange to collect clothing or personal effects and discuss viewing arrangements.
Step 3
Saying goodbye
This is your time. You can take as long as you like and over as many days as you need. Viewings are private where your loved one will be dressed and laid out in their coffin. Mementos such as photographs, letters, personal effects or favourite items can also be left. It's important you and your family have this time for farewells.
Step 4
Type of Funeral
Respecting current restrictions, we will guide you to the right decision, influenced by your choice of:
Step 5
The Service
Once decisions are made, we'll give you a written estimate. On approval a deposit is taken and the balance will be invoiced after the funeral. A full list of our funeral fees and typical third party costs is available here
Step 6
Registration
The medical authorities will send an electronic death certificate to the Registrar of Births, Deaths and Marriages who will then contact you for further information including:
Full name, gender, date and country of birth
Occupation: current or previous
Address and postcode
Parental names and occupations
Marital status with partner(s) name, date of birth and occupation
Funeral arrangements can begin before a death is registered but the funeral will only go ahead once this is complete.
Covid-19 Specific Considerations
Across the UK there is no requirement to wear face coverings or apply social distancing measures.
Personal preferences will continue to be respected.
Each funeral is different. Every funeral is special.
We're here to help you get it just right.